Meeting room Barcelona
RENT A MEETING ROOM IN BARCELONA
Why do you need a meeting room in Barcelona?
Our meeting room in Barcelona is suitable for companies that are just starting their professional activity and do not yet have a physical office. It is appropriate for meeting with clients and suppliers in a professional and reserved atmosphere. If you are visiting Barcelona and want to attend your business meetings, you can book this space by the hour or for the whole day. With us you can cover these needs by booking our meeting room at Executive Centers Barcelona. Moreover, our location is ideal as it is in an easily accessible area of the city, either by public or private transport.
For regular face-to-face meetings with your team that are spread across different cities, Barcelona is the perfect city as a meeting point as it can be easily reached by land, air or sea.
Do you need us to organise your meeting in Barcelona?
We have a reception at the entrance of the Business Centre that will manage the arrival of your visit. Our meeting room has Wi-Fi Internet access and the necessary furniture. Any other services you may require must be requested in advance so that we can manage them appropriately.
Would you like to prepare your meeting? Do not hesitate to contact us.
The Meeting Room in Executive Centers Barcelona
Meeting Room Barcelona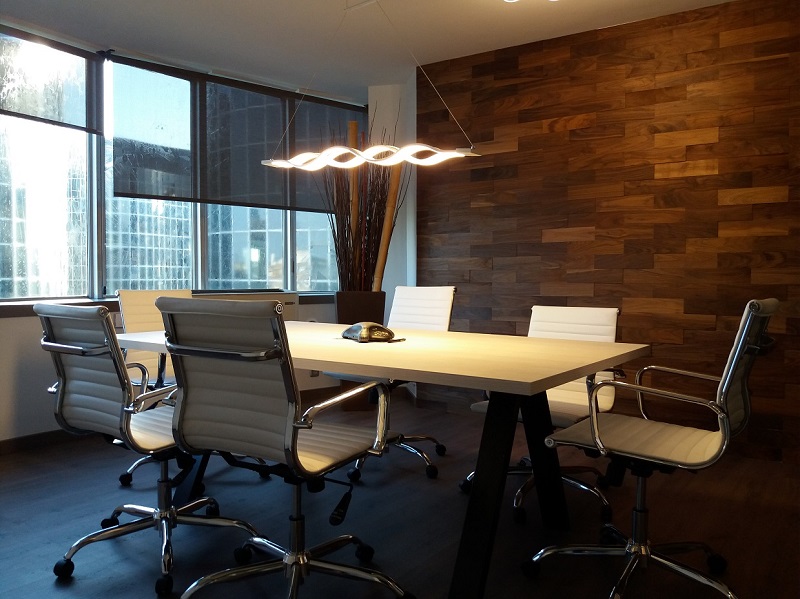 Equipped with
Wi-Fi, 1 TV with Chromecast, 1 whiteboard, Air conditioning hot/cold.
Executive Centers Barcelona - Business Center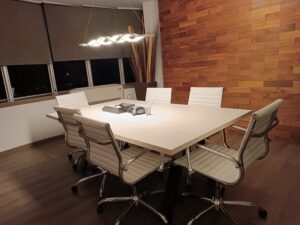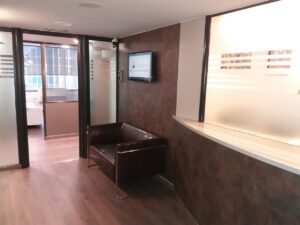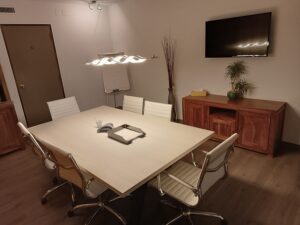 BOOK A MEETING ROOM AT EXECUTIVE CENTERS BARCELONA
Meeting room reservation
Executive Centers Barcelona offers you our meeting room from Monday to Friday from 10:00 am to 18:00 pm. For a different timetable, please consult our team.
Once you have created your client account with us, you can easily book a meeting room.
However, we still recommend that you reserve your meeting room in advance. This way you will avoid disappointment in case of non-availability.
Meeting rooms rates at Executive Centers Barcelona
The location and quality of the facilities make our meeting rooms very competitively priced. They can be rented by the hour or by the day.